Trial Attorneys at Heart.
John Valente always had a knack for the courtroom and over the past 25 years, has proudly served clients throughout the entire state of Maryland and the DC Metro Area. While John is known for his exceptional aptitude in the medical malpractice field, he has serviced and successfully litigated a wide range of personal injury cases. Knowing that going to trial is often the only way to obtain the best result for his clients, John built his firm with an eye for acquiring skilled trial attorneys who will not shy away from going to battle in the courtroom. The Valente Law Group is a client centered group of experienced attorneys and legal staff that believe the client always comes first, especially when it comes to transparency with the status of a client's case. We understand how intimidating it can be to go up against big insurance companies and fight for your rights, so we do it for you. We always put the best interest of the client first and provide thorough and honest representation to ease the burdens clients may experience while they are forced to cope with an unexpected personal injury. With our clients not having to pay a penny out of pocket unless we are able to win their case, no one who is a victim needs to go a single day longer without proper representation.
John P. Valente, III
Medical Malpractice I Wrongful Death I Auto Accidents | Personal Injury
Cole Sullivan
Auto Accidents I Personal Injury I Medical Malpractice I Criminal Defense
Adam Z. Chandlee
Auto Accidents | Personal Injury | Medical Malpractice | Criminal Defense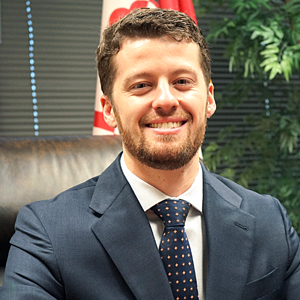 Joseph Chandlee
Auto Accidents | Personal Injury | Medical Malpractice | Criminal Defense
No Extra Attorney Fees for Going to Trial
Going to trial is part of the job! While some law firms increase their fees by 7% or more if they take your case to litigation or trial, The Valente Law Group will never increase your Attorney's fees, regardless of what stage of litigation it takes to get you the settlement you deserve.
Honest Communication
We will be up front and honest with you about the strengths and weaknesses of your case during our initial evaluation. Once you hire us, we pride ourselves on being accessible to answer your questions in order to ensure you are constantly informed of your case's status.
Committed to Professionalism
The Valente Law Group has built its reputation through civility and respect for others. Whether it's the Judge, opposing counsel, a client, or an insurance adjuster, exhibiting professional decorum and being thoroughly prepared for every aspect of your claim is something that never falls to the wayside during our legal practice.
No Attorney's Fees Unless We Win!
Contact Us About Your Case