Professional Attorneys Crofton, MD
Contact Us About Your Case
John Valente Attorney – Crofton, MD
About The Valente Law Group
John P. Valente, III – Founder
John P. Valente, III, the founder of The Valente Law Group, has dedicated himself to serving his clients and realizes the importance of going to trial to achieve the best outcome for his clients.
At The Valente Law Group, we are trial lawyers. We pride ourselves on a hands-on, personalized approach to the representation of our clients, always with an eye towards trial. Whether you have been a victim of medical malpractice, an auto accident, or experienced the wrongful death of a loved one, we are veterans in handling all of your personal injury needs and take pride in treating each of our clients with the individualized attention they deserve. The Valente Law Firm tailors strategy and tactics to each client's unique circumstances and provides direct access to the attorneys working on their cases.
Looking for a medical malpractice lawyer or maybe an injury lawyer? Contact our professional lawyers at The Valente Law Group, and let us show you how we put individualized attention and aggressive trial practice to work for you.
John P. Valente, III
Medical Malpractice | Wrongful Death | Auto Accidents | Personal Injury
Cole J. Sullivan
Auto Accidents | Personal Injury | Medical Malpractice | Criminal Defense
Adam Z. Chandlee
Auto Accidents | Personal Injury | Medical Malpractice | Criminal Defense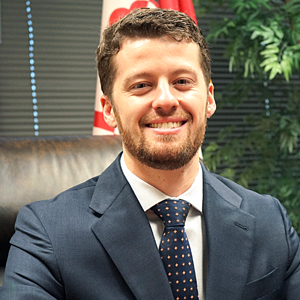 Joseph M. Chandlee
Auto Accidents | Personal Injury | Medical Malpractice | Criminal Defense
"John Valente is an exceptional trial attorney. John is hands on and has an incredible team of competent staff working with him to ensure your needs are handled in a timely fashion. John is a one stop shop, if he cannot handle your case he knows exactly who to refer you to based on his incredible reputation and relationships built through his practice. I have used several references in addition to his services and have been satisfied every time. I highly recommend the Valente Law Group!"Jason P.
"John has been my go-to attorney for anything related to auto [accidents]!" He has the expertise, customer service, and dedication to accompany those many awards.  I will never trust another attorney with my auto accident claims.  John has always gone above and beyond to make sure my results were the best possible!  I have followed John from his previous law firm because he is that good.  If you need help due to an auto accident (all I have had to use him for) look no further . . .  JOHN IS YOUR MAN!!!"
"Cole Sullivan inherited my case from another attorney thankfully and did an amazing job! He cleaned up a mess, supported me along the way, and was successful at trial. Cole came to court very well prepared…putting the other attorney to shame. If you want an attorney who will fight for you and do an exceptional job…he's the attorney for you! You can tell this is his passion because he goes above and beyond to advocate for his clients, especially when tensions run high in the midst of trial! Thank you Cole for understanding my frustration, believing in me and working hard towards helping me achieve a successful outcome! I highly recommend Cole Sullivan and if ever needed in the future (god forbid), will use him again in a heartbeat!"
"ONE OF THE BEST ATTORNEY YOU WILL EVER KNOW! Great staff as well! Treats you like family! Will do absolutely everything for you! Will keep you informed every second! I can go on and on! If you ever need an attorney no need to go anywhere else! Trust me! Best in town!"
"It has been a pleasure to work with The Valente Law Group. When I had my accident, I wanted representation to ensure my bills were covered. They far exceeded my expectations in negotiating that as well as with workers compensation that I was due. I have referred them to family and friends who have also been treated exemplary. I will continue to call them when I need representation, confident in knowing they will take great care of me. Bottom line, if you need an experienced team that is truly concerned about you and your case, I highly recommend The Valente Law Group."
"Extremely impressed and highly recommend Valente Law Group. Very professional and knowledgeable, was in constant contact with me the whole process and made it very quick and easy. Always right on top of things! Thank you!"
No Attorney's Fees Unless We Win!
Contact Us About Your Case